Earth Tax Business Consulting (Singapore) Pte Ltd.
Introduction
Earth Tax Business Consulting (Singapore) Pte Ltd strives to contribute to the growth and development of our client's business in Singapore, by providing high-quality and efficient services based on our business expertise in Singapore. In addition to providing the services to Japanese clients, we are also providing tax advices to the high-net worth clients in Singapore and neighboring countries.
Service Scope
1

Audit and Tax Compliance Services

We provide services for our clients in linking up with local professionals who expertise in audit, consolidated account, various tax returns, negotiations with tax authorities and other related services.
2

Accounting / Tax Advisory and Accounting Outsourcing

We provide services according to client's needs such as monthly / yearly book keeping, financial reporting and tax advisory.
3

Corporate Secretarial / Corporate Incorporation

As a corporate secretary, we provide services concerning the preparation of company minutes, legal compliance procedures, incorporation of company, provision of registered address and company liquidation.
4

M&A / Corporate Reorganisation

We provide M&A support such as financial and tax due diligence in Singapore.
5

South-east Asia Business Advisory

We provide support and advice by comparing the tax system of each country in which the investment is invested in. We support for our clients to create the optimal structure.
6

Japanese Tax Consulting

We provide support and advice for Japanese tax matters such as Japanese property investments and Japanese CFC rules.
Member Profile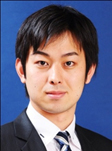 Managing Director
Kazuki Hosokai
(Certifierd Public Tax Accountant)
After graduating from university, Mr. Hosokai worked in KPMG Tax Corporation (Tokyo) for 9 years. He specialized in tax advisory related to investment structure and tax return for foreign real estate funds. In addition, he is in charge of tax advisory related to M&A / organization restructuring for domestic and overseas listed companies. He is also a joint author of the book "M&A Tax Handbook ".
In April 2012, Mr. Hosokai transferred to KPMG Singapore worked in Japan desk specialized in handling Japanese clients in Singapore. He was assigned in auditing, taxation, advisory and other related works. Mr. Hosokai works closely with local listed companies engaging in various consulting services, while conducts several seminars on Singapore tax and other tax related matters.
Access
Address
70 Shenton Way, #20-01/02, Eon Shenton, Singapore 079118