Demo About Earth Tax Group
Corporate Philosophy
With your future
Regardless of corporations or individuals, it is of growing importance for clients to understand the latest developments in accounting, legal and tax regulations to appreciate the impact of these changes. This is crucial given that authorities globally are enforcing tax compliance and enforcement through implementation of various measures.
Earth Tax Group provides comprehensive advisory services that include tax compliance, advice on merger and acquisition, support for entering the Japanese market, and real estate securitization.
We also provide customized solutions to individual clients on asset utilization and inheritance planning. Earth Tax Group also assists small and medium enterprises in improving business management efficiently. For owners of listed companies, Earth Tax Group advises on business succession.
Group Representative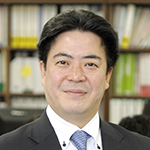 Representative Director
Hiroshi Shimazoe
(Japanese Certified Public Tax Accountant, "Zeirishi")
After graduating from university, Hiroshi Shimazoe worked in Food Service Insustry and engaged in cost control. After acquiring Financial Planner certificate, he worked as an insurance sales person in Chiyoda Mutual Life Insurance, and at the same time he worked as a non-life insurance agent in Tokio Marine & Nichido Fire Insurance Co., Ltd.
He worked for tax accounting office as tax adviser and engaged in bookkeeping and filing tax returns to both corporate ans individual clients after his retirement from Chiyoda Mutual Life Insuranse Company.
Shimazoe Tax & accounting office was established in 2000 after acquisition of Japanese Certified Public Tax accountant qualification. He engaged in tax accounting adviser business as well as business succession and business consulting related to tax accounting.
In 2006, Earth Tax Corporation was established for the purpose of business expansion and he has been a representative director since then.
On top of his normal job, he has been working as a Consumption and Income Tax law teacher at TAC School specialized in teaching tax and accounting since 1998. He also holds the seminars on Consumption Tax and Business Succession at Mizuho Reserch Institute and Foundation.
History

| | |
| --- | --- |
| 1991 | Degree in Commerce, Chuo University, Japan |
| April 1991 | Joined Rakushisha Co.,Ltd, |
| April 1993 | Joined Chiyoda Mutual Life Insurance |
| May 1995 | Joined Hashimoto Tax & Accounting Ofiice |
| April 1998 | Master Degree in Law, Kokushikan University |
| October 2000 | Established Shimazoe Tax & Accounting Office |
| October 2006- | Co-Founder and Representative Director, Earth Tax Corporation |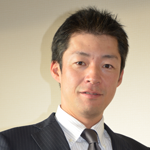 Representative Director
Takeshi Nakamura
(Japanese Certified Public Tax Accountant, "Zeirishi")
Takeshi provided consulting and advisory services in the field of real estate securitizations, large-scale real estate transactions, onshore & offshore M&A transactions, corporate organizations and international taxation matters for both Japanese domestic and international clients when working for international professional firms (Arthur Andersen & KPMG), after having Tax & Accounting compliance service experiences at an independent firm.
Especially, with respect to the real estate securitizations, he engaged in the various types of real estate structuring operations and tax accounting compliance services regarding special purpose vehicles upon TMK & TK scheme and consulting services to the J-Reits as an in-charge manager.
After establishment of Earth Tax Corporation, he has continuously engaged in securitization transaction for real estates, in-bound real property investment, performing & non performing loans, stocks and lease transactions as a representative director.
He also holds the seminars on various Japanese Tax matters related to Real property investment in Japan at Singapore, Hong Kong and the other Asian big cities.
History

| | |
| --- | --- |
| 1996 | Degree in Law, Meiji University, Japan |
| September 1997 | Joined Orimoto Rintaro Accounting Office |
| January 2001 | Joined Arthur Andersen & Co. Tokyo |
| January 2004 | Manager, Transaction advisory Group, KPMG Tokyo |
| October 2006- | Co-Founder and Representative Director , Earth Tax Corporation |
Earth Tax Group Director
Director
Kazuhito Masui
(Japanese Attorney at Law "Bengoshi")
After graduating from Waseda University, Kazuhito Masui was engaged in the raw materials import business at NKK and also studied in the UK and overseas Legal Office .He worked as an international management consultant after his work as the Canada-British Columbia Ministry of International Trade and Industry Trade Commissioner.
He resigned from NKK after working for 20 years, and he took a teaching job as professor at Okayama University, Graduate course of Interdisciplinary intellectual property Laws at Kokushikan Univercity, Kitami Institute of Technology, etc. He also worked as a lawyer specializing in licensing agreements, international agreements, dumping, and corporate law in Shiba International Law Offices.
Publishing activities are also performed energetically and approximately 55 books were published including the books on lifestyle and textbooks on International Trade Law and Business. In April 2008, he joined Earth Tax Group.
Earth Tax Group Manager
Senior Manager
Kazuto Ishikura
After graduating from Chuo University, Kazuto Ishikura worked in an accounting firm for 6 years and in a Video production and sales company for 10 years. He engaged in general administration including general affairs and accounting operations at the Video production and sales company.
Currently with his experience in previous job, he is responsible for management of Earth Tax Corporation, and tax accounting and cash management for our corporate clients.
Manager
Masahiko Kato
After graduating from Takushoku University of Political Science, Masahiko Kato worked in the management department of a manufacturer company for three years.
After leaving the previous company, he moved on to work in an individual accounting firm specializing in individual tax accounting.
Currently, he is in charge of tax advisory work of corporations, restructuring of group companies and fund operations.
He is also the in-charge for asset tax consulting and advisory on inheritance businesses planning.
Manager
Tetsuya Sato
After graduating from Ritsumeikan University, Tetsuya Sato first started working as a sales consultant in a securities company.
Having interest and have always wanted to work in the tax industry, he is currently employed in Earth Tax Corporation.
Currently, his scope of work involves corporate restructuring and fund operations of group companies, as well as, tax advisory services for general corporations. He is also the in-charge for tax account settlement operation for group companies and SPC.
Manager
Maki Suzuki
Maki Suzuki joined Earth Tax in 2007, and she engaged in the management of SPC vehicle scheme.
From 2008 to 2011, she worked with Morgan Stanley Properties Japan as an on-site accountant, and had a wide experience for management of the real estate securitization.
She is taking care of the real estate securitization of the fund of Asian countries currently, and providing the comprehensive services including accounting service, cash management service.
Furthermore, she is supporting Asian individual investors' property investment business in Japan from account / tax perspective.
Manager
Takayuki Anma
Graduated from Tokyo University of Science in Engineering and worked as a System Engineer for 6 years.
Joined Earth Tax after gaining interest in Tax Accounting.
Currently providing tax advisory to SMEs, individuals and managing Fixed Assets Funds.
Manager
Hiromi Mitsuhara
Graduated from Faculty of Political Science and Economics in Meiji University.
Started as a System Engineering in a company specializing in producing IT products for 4 years. After which she worked in operations after obtaining a qualification in accountings before joining Earth Tax Corporation.
SCurrently providing Corporate Tax advisory, routinising new and existing portfolios and managing SPCs.
Manager
Masateru Jumyo
Graduated from Senshu University and worked for 8 years at a vocational school as a lecturer before joining Earth Tax Corporation.
Currently specializing in tax advisory for corporate reorganization, real estate fund operations and reporting for normal, listed and related corporations,.
Group office
Earth Tax Corporation
Toshida Bldg. 3F, 1-6-11 Ginza, Chuo-Ku, Tokyo, Japan 104-0061
TEL : 03-5159-6383 / FAX : 03-5159-6384
Earth Tax Consulting Co., Ltd.
Toshida Bldg. 3F, 1-6-11 Ginza, Chuo-Ku, Tokyo, Japan 104-0061
TEL : 03-5159-6383 / FAX : 03-5159-6384
Overseas office
Earth Tax Business Consulting (H.K.) Co., Ltd
12/F, BOC Group Life Assurance Tower, 134-136 Des Voeux Road Central, Hong Kong
TEL : +852-2330-3865 / FAX : +852-2330-3875

Earth Tax Business Consulting (Singapore) Pte Ltd.
70 Shenton Way, #20-01/02, Eon Shenton, Singapore 079118
TEL : +65-6513-3380